In any web browser, go to our returns portal.
1. In the field titled Email, type in the same email address that you originally used to place your order and press the Continue button. 
2. After submitting your email address, you will be prompted to check your email for a verification code.
3. After entering the verification code received via email from Dizzy-Lizzie, you'll be brought to an Orders portal page where you can select the order you would like to return or exchange. 
4. Once you submit your return or exchange request, a member of the Dizzy-Lizzie team will review the request and respond within 2 business days. If the return is approved, you'll receive a USPS pre-paid label for the return or exchange.
The Dizzy –Lizzie Collection:  "Timeless Modern"
Timeless, modern patterns and prints, the "Dizzy-Lizzie" line is a designer collection for the modern day woman. Founded in 2006 by designer Liz Lighton , these timeless dresses, pants, jackets , and "Tizzie" shirts are redefining the way women dress. Lighton's passion for prints are shown through every detail in her clothes, such as the ribbon trims, stretched fabric, cuffed sleves, and inner cotton linings.
The name of the company "Dizzy-Lizzie" was a nickname given by owner Liz Lighton's father. The name stuck and eventually transformed into an acclaimed brand of women's clothing. Lighton, an established NYC designer, has decades of design experience ranging from managing a retail store front to owning and operating international brand British Khakis. Lighton's travels from Hong Kong to India are reflected in her Dizzy-Lizzie timeless , seasonless, modern day prints. Dizzy –Lizzie offers four collections per year with retail prices ranging from $88.00 to $110.00. Each collection is sold in specialty stores and select department stores nationwide.
For more information
contact: 917-566-2607.
For immediate release
Further information regarding Dizzy-Lizzie: please contact dzlz05@aol.com
Testimonials
Chicago, Consumer
Hi Liz,
I just ran across your Tizzie shirts in Del Ray Beach, FL and I have fallen in love with them.
Now that I am back in Chicago I want more!!! Can you let me know where I might find them anywhere near Chicago? Where can I see your other pieces?  Can I order anything online?
Thanks so much,
Lyza
Port Washington, NY, Retailer
I can't go another day without ordering my Tizzie Shirts for fall!
Best,
Cheryl
Dallas, TX, Retailer
Today I sold five Tizzie shirts to a lady from Arizona.  She collects them! Thought you'd like to know!
Leslie
Sarasota, FL, Retailer
We put the pink and white St. Tropez style in the window and sold them all in two hours! We need whatever you have in stock today!
Christa
  Contact TEL NO :  917 566 2607      
---
Awesome denim!!!
Love the style Liz puts on her designs! The contrasting cuffs is my favorite!
Perfect everyday dress
Love the weight of the denim, and style. Perfect dress to put on and go!
Let customers speak for us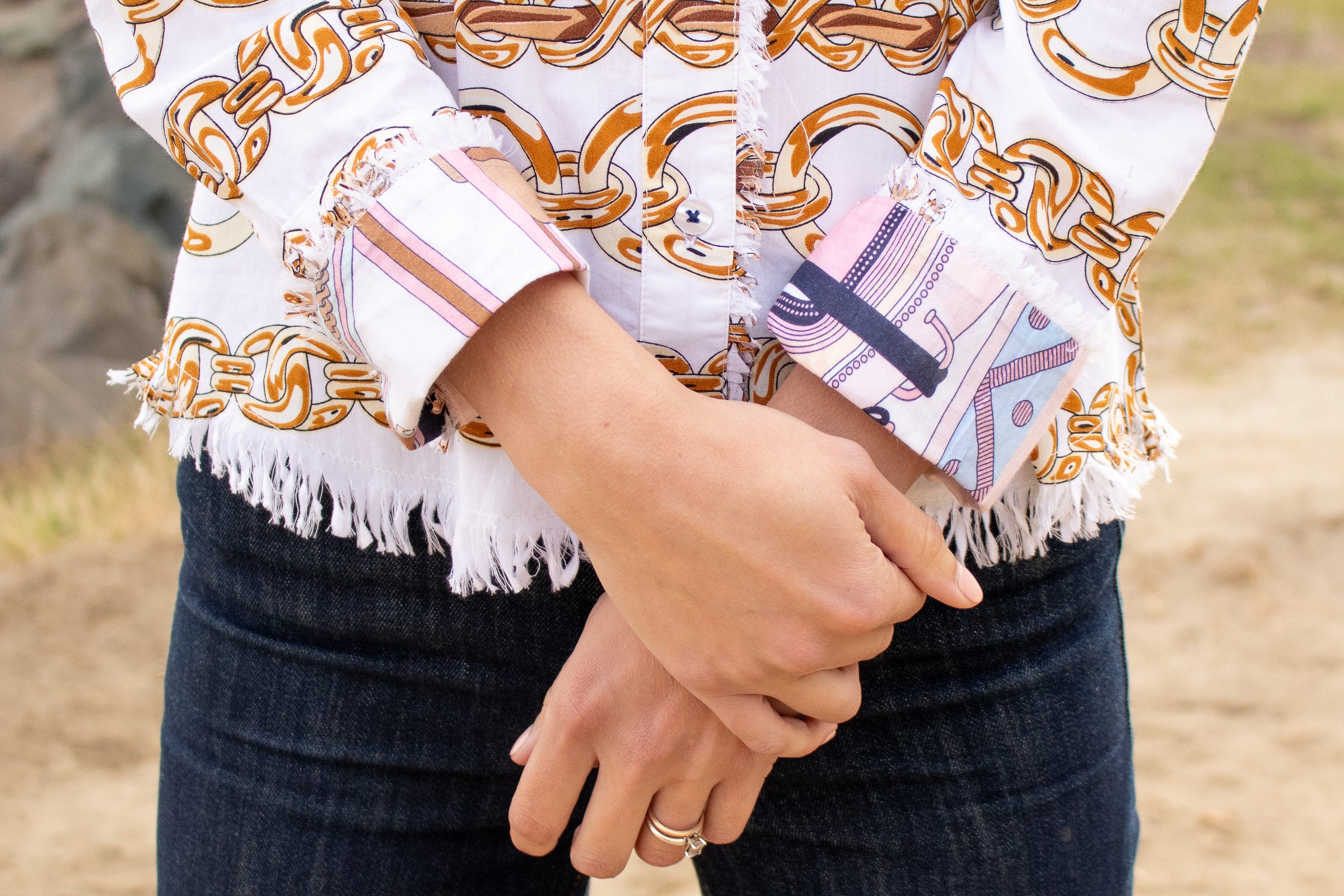 Uncompromising
Attention To Detail
Every style that we produce is held to the highest possible standards for quality and design. It starts with the selection of fabrics and follows through to our packaging to ensure that every item is delivered in perfect condition. Each and every item is checked and rechecked so you can rest assured you're buying a Lizzie approved garment!